Toyota's 
Concept-i 
is a groundbreaking vehicle that highlights the critical importance of user experience in the development of highly automated vehicles. Concept-i debuted at the 2017 Consumer Electronics Show in Las Vegas. Tellart collaborated with Toyota's CALTY Design Research team and the Institute for Creative Integration for eighteen months leading up to the launch, prototyping new energetic and immersive user experiences for the automated vehicle. Tellart, along with automotive model experts PHIARO inc., built two full scale prototypes to represent CALTY's overall design intention for Concept-i.
At Tellart, we built a custom story engine which integrated interactive audio, video, lighting and robotics systems in the the physical design of the model. These integrations delivered a narrative experience bringing the model to life and connecting audiences at CES to a future vision.

The prototypes included advanced user interface elements such as augmented overlays on the dashboard, an innovative robotic/tactile center console, and a new type of body panel which allows graphics to be displayed across the surface like dynamic paint. 
My role on the Tellart team was Design Lead, leading CAD & physical tech integration. This involved building countless prototypes, working directly with PHIARO & Calty on a daily basis, sharing A-surfaces, B-surfaces and negotiating 3D space to ensure we could integrate all the tech necessary to create the experience desired by Toyota. 
After the Design phase, my role pivoted to production lead. Our team developed novel manufacturing techniques to integrate our technology into the foam concept model. This involved 3D printing, CNC machining, custom paint formulations, novel projection techniques and even developing an entirely custom HVAC system that created zero condensation.


The end product offered audiences an entirely new context and experience of an ongoing relationship between a human's daily life and an intelligent object. Since the launch of Concept-i the automated vehicle was awarded numerous "Best of CES" awards by publications including Mashable, Wired, and CNN. It was also featured in Fast Company, The Verge, Ars Technica, Engadget, Dezeen, and Business Insider. In addition to PHIARO Inc., Tellart also worked with animation studio Big Block LA and musical composer Bryan Senti on the prototypes.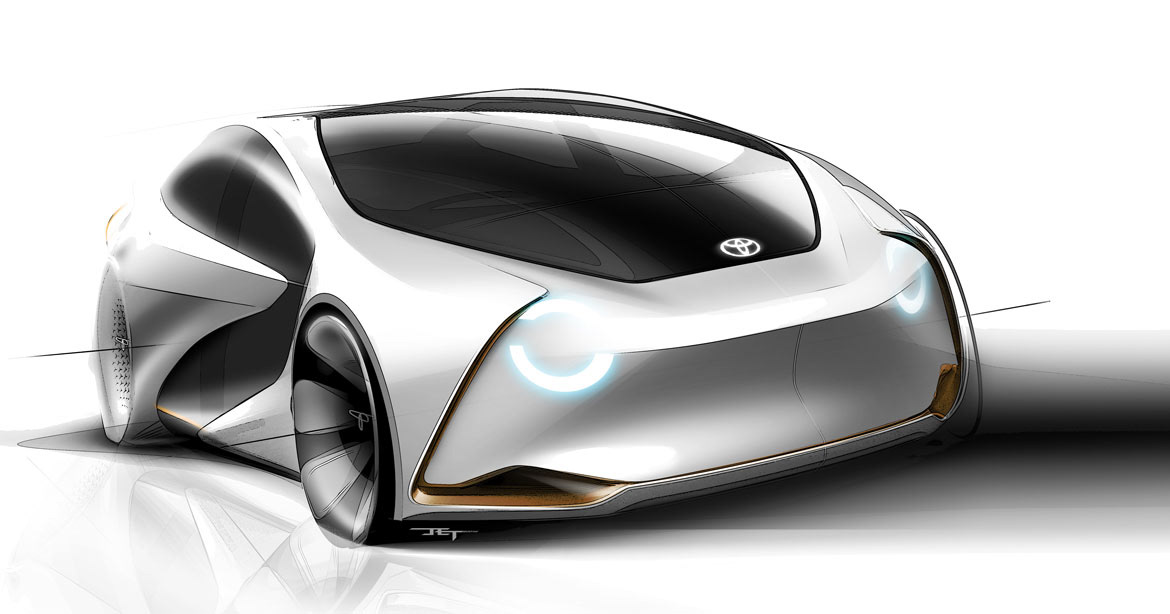 The following is a series of images showing the long arc of development, bringing Concept-i to life.

This was a 2 year development, spanning 2 different concept models.

With much of this project still under wraps, here is what I can share: